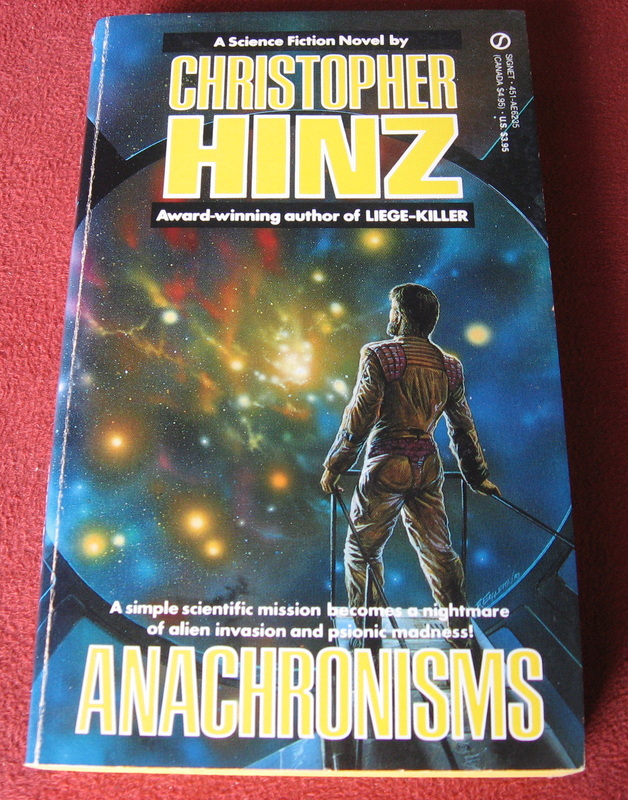 (
This is a modified excerpt of an article that originally appeared in a newsletter of Casa Editrice Nord, Italian publisher of the Paratwa Saga
.)
When it came to completing my first novel as an adult, persistence won out. It took several years but ANACHRONISMS ultimately reached the finish line.
As many readers have noted, this story of a small group of space explorers who bring a deadly creature aboard their vessel was strongly influenced by the original
Alien
movie. (I believe that A.E. Van Vogt's 1950 compilation novel,
Voyage of the Space Beagle
, also served as an archetype for the movie.)
Initially, I wasn't able to sell ANACHRONISMS to a publisher. But in one respect, that didn't matter. Finishing it had bolstered my confidence and accelerated a need to tell more stories.
An earlier unfinished novel – one of many – involved a quest for magical spheres in a kingdom that bore some resemblance to Tolkien's Middle Earth. To the relief of readers everywhere, I didn't attempt to return to this tale and inflict yet another pale imitation of
Lord of the Rings
upon the world.
Yet amid this aborted project's shortcomings, one relatively minor story element balked at dissolution. It concerned a murderous creature known as a para-twin, whose consciousness existed simultaneously in two separate bodies.
"Para-twin" was transmuted into "Paratwa" and the universe of
LIEGE-KILLER
was born. From inception, the new novel was intended to be the first half of a tale whose conclusion would play out 56 years later. But to quote Tolkien, "the tale grew in the telling." What had begun as a solitary follow-up grew too large to be released as a single book in the 1980s-1990s world of genre publishing. I split the story into
ASH OCK
and
THE PARATWA
. The tripartite "Paratwa Saga" was born.
However, before the Saga's second and third books saw print, I rewrote ANACHRONISMS and sold it to St. Martin's Press. Despite the revamp and the fact it was published after
LIEGE-KILLER
, I still consider ANACHRONISMS my first novel.
(
If the stars align,
a new edition of ANACHRONISMS, long out of print and never available as an ebook, will be issued in 2013
.)